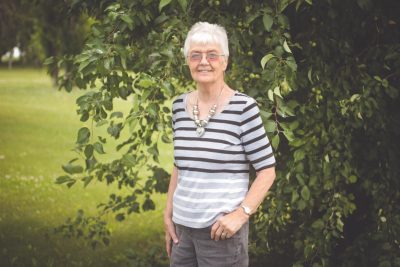 Bev retired a few years ago and got bored, so she took a part-time job here at Casselton Veterinary May 2008. Hers is the voice you usually will hear with appointment reminder calls. She also does some office work and prints off the check-in sheets for appointments.
Bev has lived in Casselton all her life except for 20 years living in Seattle. She is the mother of 5 grown children who all live in Washington state. She also has 8 grandchildren and 3 great-grandchildren. She is the proud owner of 4 fat cats.
In her spare time, Bev helps at her church occasionally with quilting and feeding the homeless. She enjoys sewing and loves to read and garden.