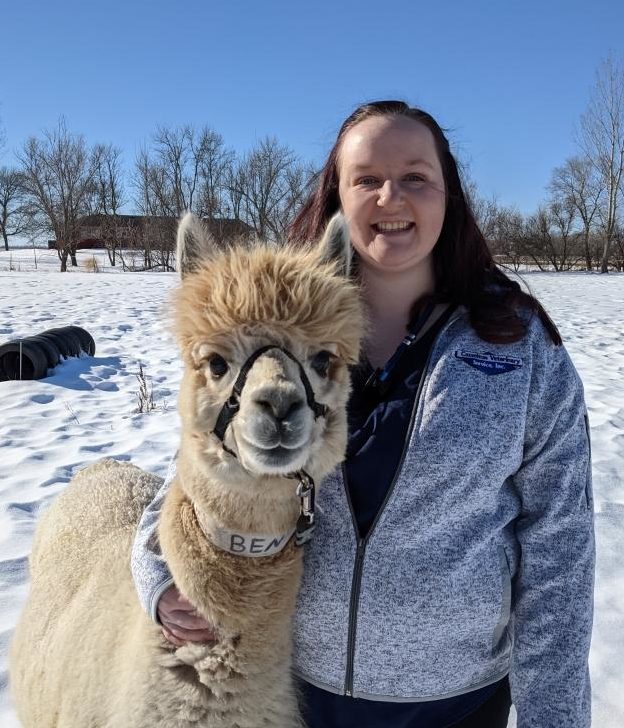 Veterinarian
Education: UND & ISU
Hometown: Bismarck, ND
Pets: Luna
Dr. Wendy Thill was born and raised in Bismarck, ND. She received her undergraduate degree in Biology from the University of North Dakota in 2014. She then traveled to Iowa State University where she received her doctorate in veterinary medicine in 2018. She particularly enjoys working with small animals, with a growing interest in exotic species and cardiology.
Dr. Thill is excited to be a part of Casselton Veterinary Service, where she is surrounded by remarkable mentors. She is eager to make a positive impact on the lives of her patients, along with further exploring her special interests. She hopes to continue participating in veterinary mission trips around the world, where veterinary care is otherwise lacking.
Dr. Thill and her Fiance, Drew live in West Fargo, ND with their black labrador/ golden retriever mix, Luna. In her free time she enjoys reading, knitting, baking, and spending time with family and friends. She also enjoys many outdoor activities including hiking, hunting, and camping.