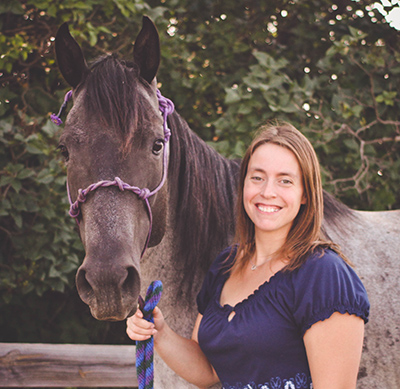 Licensed Veterinary Technician
Education: NDSU
Pets: Cheyenne, Romey, Chatter, and Nutty
Michelle graduated from North Dakota State University in 2006 with a Bachelor of Science degree in Veterinary Technology. She is licensed in the state of North Dakota and is a member of the NDVTA and the AAEVT. Michelle has been a member of our team since 2004, first as an assistant, and then as a licensed technician in 2006. She enjoys working with both large and small animals at the clinic, and has special interests in both equine surgery/anesthesia and critical care.
Michelle and her husband Samuel have a daughter. They raise purebred Angus and commercial cattle, have a few horses, 2 dogs, and multiple barn kitties.
In her spare time, Michelle enjoys working outdoors at the farm, riding her horse Cheyenne, and spending time with family.