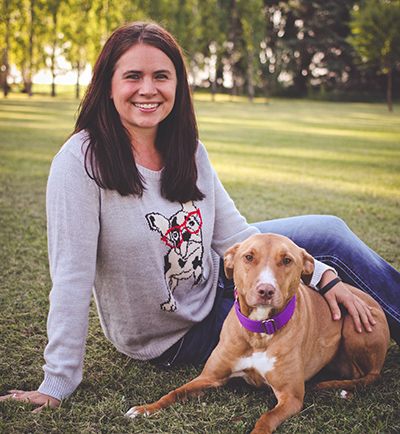 Licensed Veterinary Technician
Education: Minnesota School of Business
Pets: Ginger, Sumo and Cliff
Natalie joined the Casselton vet team in 2010. She graduated from the Minnesota School of Business with a degree in Veterinary Technology. She is a member of the North Dakota Vet Tech Association. Natalie has a special interest in pain management, orthopedic procedures and rehabilitation. She obtained her certification in canine rehab through the Canine Rehab Institute.
Natalie lives in Fargo with her wife Randi, son Gage, and daughter Emily. They share their home with three adopted dogs from 4 luv of Dog rescue: Ginger and Sumo, Pitbull mixes, and a senior miniature poodle named Cliff.
When she isn't working, Natalie enjoys spending her time fostering dogs and volunteering for 4 Luv of Dog Rescue. She also enjoys volunteering with SNIP assisting with no cost spay and neuter services on regional reservations.