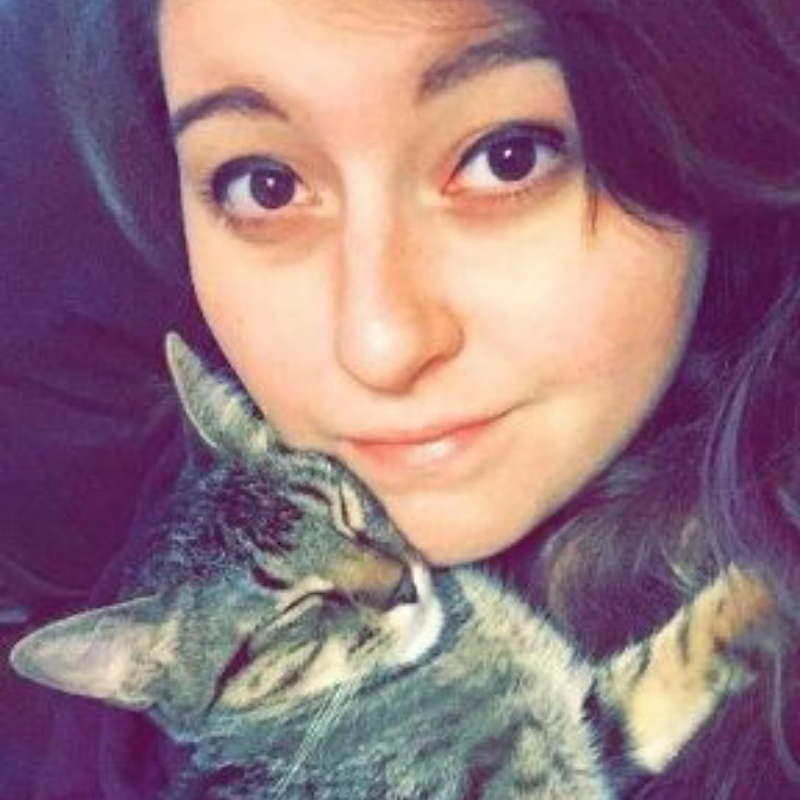 Licensed Veterinary Technician
Education: Front Range Community College
Hometown: Fargo, ND
Pets: Rosie and Oliver
Paige joined the team in August 2017. She grew up in Fargo, ND. In 2015, Paige graduated from Front Range Community College in Fort Collins, CO with an Associates degree in Veterinary Technology. She also attended professional grooming school in Loveland, CO.
Paige has two trouble making cats, Rosie and Oliver. In her free time she loves going to the movies, attending concerts, doing crafts, and just relaxing at home.
Paige has worked at the Fargo clinic since its opening. Her favorite part about her job is working with her great coworkers and educating clients.